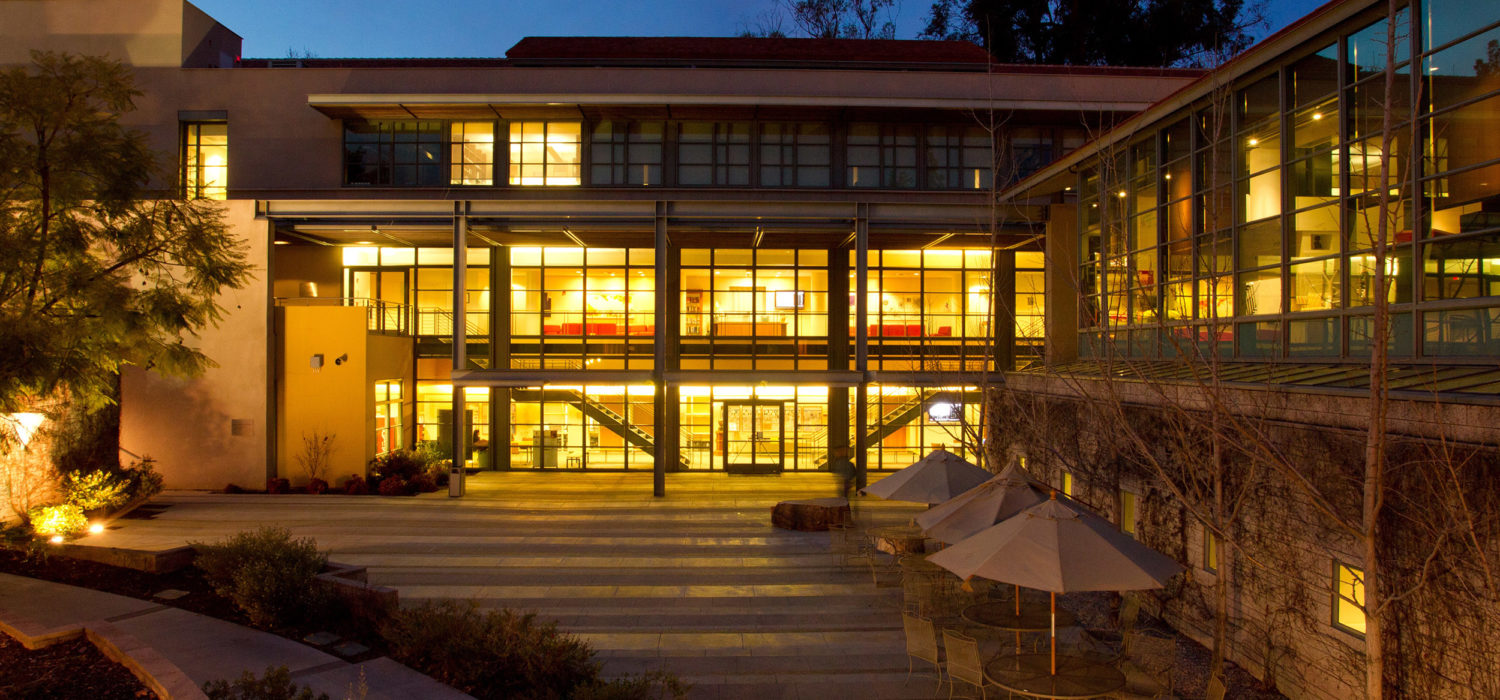 Affiliated SMEs
Affiliated Plain Language Experts
Michael Villaire, MSc, BA – Institute for Healthcare Advancement
President and Chief Executive Officer
Michael Villaire is the CEO of the Institute for Healthcare Advancement (IHA), a nonprofit healthcare public charity dedicated to improving health literacy and empowering people to achieve better health.
Villaire produces the IHA's annual Health Literacy Conference, has written numerous articles on Plain Language communications, and lectures nationally on related topics.
He is the co-author of the textbook Health Literacy in Primary Care: A Clinician's Guide and the easy-to-read, self-help book What To Do When Your Child Is Heavy.
An adjunct faculty member at Brandman University in Irvine, California, he teaches a health literacy course for the Master of Science in Health Risk and Crisis Communication program.
Villaire's background includes 20 years as an editor in healthcare publishing, assuring the quality of peer-reviewed journals in hospital administration and nursing, news magazines for physicians, and innovative online healthcare portals.
He helped redesign and launch several scientific, technical, and medical (STM) journals, and managed the development of a multimedia, interactive curriculum in critical care.
Villaire earned a Bachelor's degree in English and Communications from Western Michigan University, Kalamazoo, Michigan.
He earned a Master's Degree in Science, Organizational Leadership, and Management from the University of La Verne in California, with a Master's thesis focused on the adequacy of patient education materials in community clinics.
Nick Collatos, BSc – Institute for Healthcare Advancement
Chief Operating Officer and VP of Business Development
Nicholas C. Collatos is a publishing industry veteran with more than 30 years of experience conceptualizing, launching, and growing groundbreaking publications in consumer and scientific, technical, and medical (STM) markets.
He is an expert in market analysis, business planning, and forecasting for print and digital product innovation, strategic alliance-‐building, multi-­channel audience and subscription development, circulation management, customer service and retention, and regulatory compliance.
He has a BSc in Business Management from California State University in Northridge.
Janet Ohene-Frempong, MSc – Institute for Healthcare Advancement
Program Director / Project Director
Janet Ohene-Frempong (o-HEN-ee frem-PONG) is a Plain Language and cross-cultural communication consultant with over 25 years of experience advancing theory and practice in patient and provider communications.
As President of J O Frempong & Associates, Inc., she offers a broad range of communication-related services, including directing consumer research projects, designing health literacy programs, running health literacy seminars, delivering Plain Language presentations, providing Plain Language coaching, creating health-related content, and more.
As the past Director of the Health Literacy Project at the Health Promotion Council of Southeastern Pennsylvania, she has conducted workshops and created Plain Language solutions for a wide range of health industry stakeholders, including health and human services agencies, health insurance companies, hospitals and health systems, biopharmaceutical companies, medical publishers, and schools of health sciences (e.g., medicine, nursing, and allied health).
A national conference speaker and workshop facilitator, Ohene-Frempong is co-author of Literacy, Health and the Law: An Exploration of the Law and the Plight of Marginal Readers within the Health Care System, a monograph for health system and pharmaceutical industry administrators and risk managers.
She co-authored a chapter entitled "Health Care for African Americans" in Rethinking Ethnicity and Health Care, a discussion of the role of marginal literacy as a barrier to optimal care.
Ohene-Frempong has served on national advisory boards, was a founding member of the Clear Language Group, and was the fourth winner of the IHA Health Literacy Hero Award.
Jann Keenan, EdSc – Institute for Healthcare Advancement
Program Director / Project Director
Jann Keenan has advocated for the health and welfare of patients for more than 25 years, leading the design, implementation, and evaluation of comprehensive social marketing campaigns with health education theory at their core.
As an advocate for Plain Language transformations in large organizations, she helps senior leadership teams create the objectives, strategies, policies, structures, systems, processes, and standards that lead to clear and effective communications and enhanced health equity.
As a mentor to newcomers in the field of health literacy, she offers training that equips participants to "hit the ground running"–including a high-demand three-day advanced Plain Language writing workshop.
As a Plain Language Project Director and Public Health Educator, she promotes clear communications to improve patient outcomes. As a featured speaker, she has presented at the U.S. Department of Health and Human Services (HHS) Centers for Medicare and Medicaid Services; the U.S. Department of Agriculture (USDA) Health Groups, Joint Commission, Harvard University, Joint Commission, Kidney Fund, World Pharmacology, and more.
Keenan developed the Agency for Healthcare Research and Quality (AHRQ) curriculum for shared decision making and led a national train-the-trainer program which resulted in 800 health professionals gaining certification as trainers in shared decision-making.
Her health literacy articles have been published in American Family Physician, Vascular Health & Risk Management, Correct Care, and Pharmaceutical Executive.
She is highly skilled in Plain Language writing and design for print and multi-media materials–with a focus on communications that can support the Triple/Quadruple Aim of reduced per capita costs, improved population health, and enhanced patient and provider experiences. She writes and produces MP3s and DVDs for HHS Centers for Disease Control and Prevention (CDC), the National Cancer Institute (NCI), and Maryland Special Supplemental Nutrition Program for Women, Infants, and Children (WIC).
A proponent of medical adherence and compliant OTC product labeling, Keenan (1) creates nationally recognized booklets, posters, newsletters, and curricula; (2) designs websites, kiosks, and exhibits (e.g., for Pfizer, Yale, NLM, and Brigham & Women's); (3) delivers comprehensive social marketing campaigns with health literacy at their core; (4) runs focus groups so clients know their approach is spot on; and (5) introduces solutions to health disparities.
In honor of her work toward improved health policy and practice, Keenan received Maryland's Governor's Award, Maryland's Black Legislative Caucus, and Maryland's House of Delegates Citations.
In 1995, Keenen formed a health literacy consultancy called The Keenan Group, in Maryland.
In 2006, she opened a second office in New York.
She received her EdS in instructional design from Indiana University and later received IU's Distinguished Alumni Award for making exemplary contributions to her community and the nation through professional service, public service, and civic activities.
She has since received Health Literacy Hero Awards from IHA and Maryland's Horowitz Center for Health Literacy.
Ed Silverman, PhD – Within3
Chief Data Officer
Ed Silverman is a life science expert, scientific problem-solver, and biomedical communications specialist who offers world-class competencies in data analytics, scientific collaboration networks, and evidence-based criticism of biomedical publications.
Silverman's ability to create breakthroughs and best practices in data science and drug development stems from strong bench-science capabilities and a translational mindset. He has not only advanced the fields of differential gene expression, monoclonal antibody development, and memory retention and loss; but also developed a novel assay for measuring anti-fungal properties, a method for assessing the brain impact of cellular telephones, and a market-leading system for assuring the commercial success of groundbreaking biopharmaceuticals.
With training in molecular biology, genetics and epigenetics, and biochemistry, Silverman manages clients in the BioPharma and MedTech industries and oversees the Voxx Analytics team focused on Key Opinion Leaders (KOLs), Market Access drivers, and Real-World Evidence (RWE) development toward value accountability.
A relentless knowledge seeker and practiced public speaker, Silverman previously served as an adjunct professor of Biology at Chapman University; won a Baxter Postdoctoral Fellowship at the world-renowned California Institute of Technology (CalTech); and is widely recognized for his skills in medical writing, data analytics, and visualization technologies.
A committed father of three, former Eagle Scout, and advocate of Boy Scouts of America and Girl Scouts of the USA, Silverman holds a PhD in Biological Sciences from City of Hope Graduate School of Biological Sciences and an undergraduate degree in Molecular Biology from Johns Hopkins University.